BlockChain Poker
Poker
(Rating: 4 - Based on 1 Votes)
Overview
Anonymous Sign-Ups
No-Deposit Bonus
Create your own Tables
No Country Restrictions
Very Basic Design
Only Texas Hold'em
No License or information about the company
Bitcoin Casino Review
BlockChain Poker – BitGamble
Overview:
Blockchain Poker is a bitcoin poker site where you can challenge other players in a game of Texas Hold'em. You can choose between cash games, sit n go or tournaments. The site accepts 3 cryptocurrencies ( BTC, BCH & BitcoinSV) which is interesting taking into consideration most bitcoin poker sites accept only Bitcoin. The interface is pretty basic and might discourage you from trying the platform, however the founders did a great job in taking the attention away from the dull design by offering in return a great poker experience, a community focused platform and most interestingly a free 100 Satoshi to play for free upon sign up!
Blockchain Poker is browser-based and does not require any software to install, the version is optimized to work on mobile.
Features:
Blockchain Poker is completely anonymous, as soon as you access the platform your account is created, you are given a random nickname which you can change to anything that you like. You are directly greeted with a welcome message offering you a free no deposit bonus of 100 satoshis for free for each currency!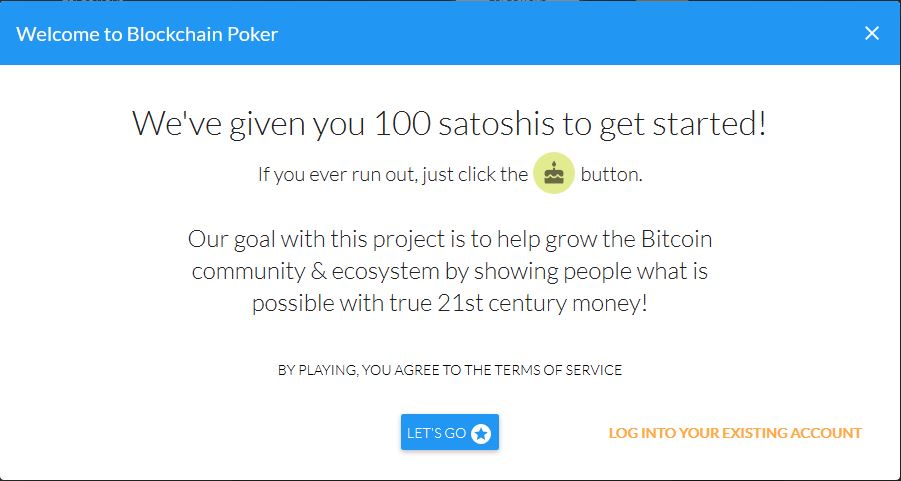 You can only play the game of No-Limit Texas Hold'em, by clicking on the lobby button on the top left of your screen. Inside the lobby, you can switch between game styles and/or choose which table you would like to join. An interesting feature that Blockchain Poker provides is the ability to create your own table, customize it the way you like, and even password protect it.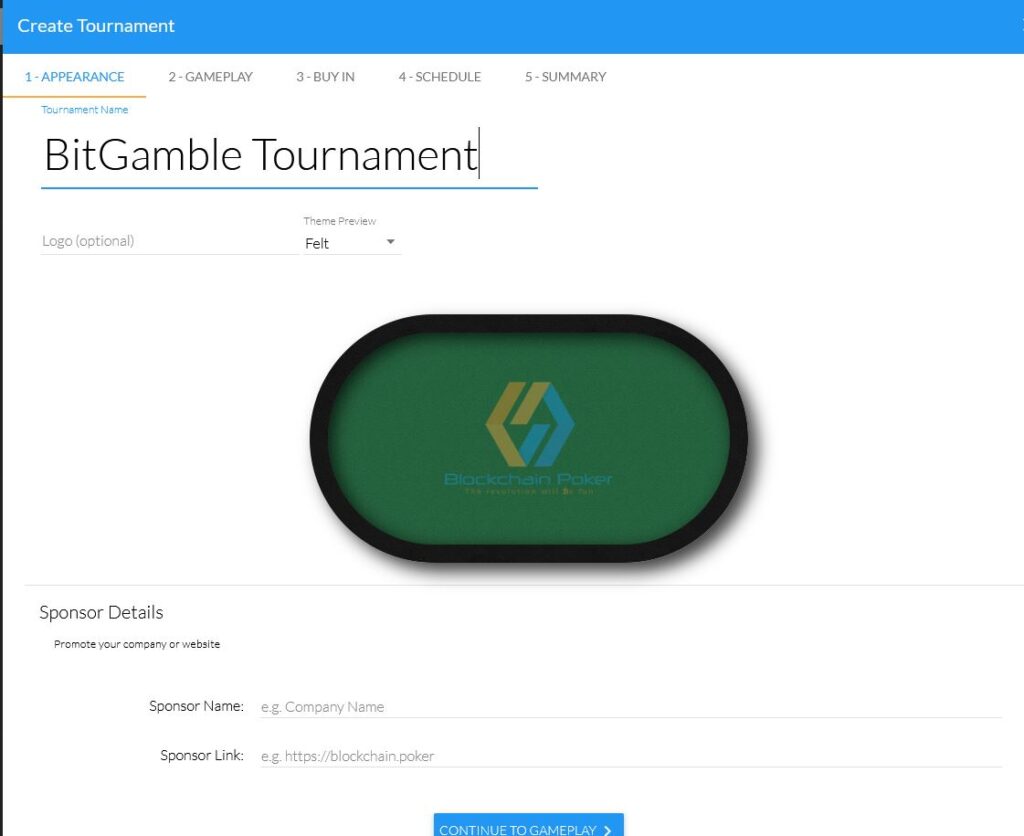 You can also create your own tournaments and set your own rules, if the table gets busy enough, as an organizer you can make a small profit.
You will always find other users to play against, however you should keep in mind that all the tables have very small stakes, if you are a high roller these small micro tables might put you off, tournaments usually offer much higher stakes.
Blockchain Poker takes a very small rake % which is around 5% . You accumulate reward points each time you play, the more points you get the higher your rakeback, where you can reach a maximum of 50% rake-back
The poker game interface is pretty basic, however it is easy to use and navigate and also very simple to grasp all features & buttons, you can also watch the in-game action of each table, or troll/comment in the comment section in the sidebar on the left.
Lost all your balance? no problem, you can claim up to 100 satoshis if you lose all of your coins.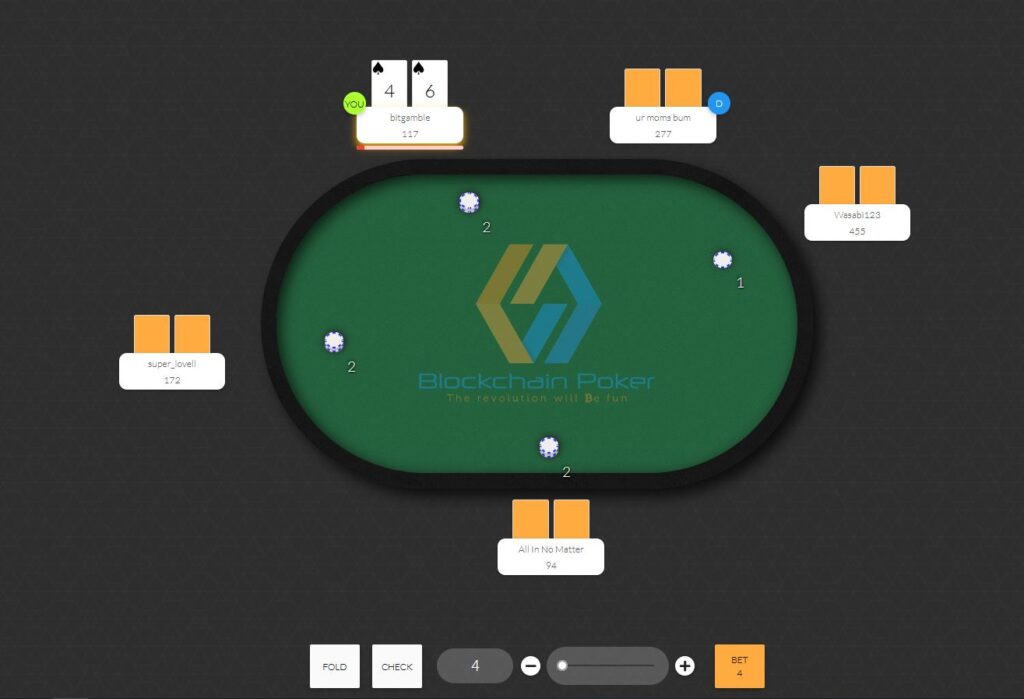 Deposits take 0 confirmation! You need a minimum of 100,000 Satoshi to be able to issue a BTC withdrawal, which comes with a small fee. However for BCH and BSV withdrawals, it is free of charge.
BlockChain Poker Review Analysis
BlockChain Poker is a fun project, if you love bitcoin, prefer to be anonymous, care more about functionality than good looks and are looking for small tables, blockchain poker is your go-to. The project has been online since 2016, it is a simple yet promising bitcoin poker site dedicated to the cryptocurrency community. There are no country restrictions which is another great option since players all over the world can enjoy Blockchain Poker.
According to third party traffic analytics the platform receives a low amount of visitors per month, estimated around 100k a month [Last Checked 21.8.2020], however you will always find active players on the site, you will rarely come across empty tables or tables with 0 action.
It is exciting to see how this project will evolve in the future. You can also stay in touch with the community by visiting the official subreddit, discord or telegram group.
Join BlockChain Poker
Report Casino