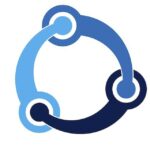 LYNC NETWORK
Lync Network Overview
Lync is an innovative deFI project that aims in creating a sustainable staking ecosystem with multiple other features that are soon to be released, such as Dapp Board games and NFT achievements. The lync network is composed of 3 core parts:
The Token

$LYNC

The Reward Pool
The Staking Mechanism
You essentially stake your $LYNC tokens and generate passive rewards that are derived from the reward pool. The staking mechanism is designed to maintain balance across the network, for example the reward pool feeds off of all transaction fees and staking penalties ( if you attempt to unstake your coins, you incur a flat fee of 5%). The reasoning behind the staking penalty is to discourage users to unstake their coins and direct-dump, in aims of preserving the token's value.
The implementation of Board Game Dapps is another great addition that the team plans to release in their upcoming platform update, users will be able to compete against each other by playing 100% provably fair dice based board games and users that rank in first place will earn their rewards in ETH/LYNC. In order to participate, players will have to pay $LYNC, a small fee will be incurred on each entry which will go straight to the staking reward contract, thus supporting the token flow.
The team also has many other planned features to be released such as the addition of NFT achievements, more games and other exclusive content that is yet to be released somewhere in the future.

Tokenomics
——————————-
1,000,000 – Total Supply
——————————–
500,000 – Presale/ITO
250,000 – Uniswap Liquidity
150,000 –  Initial Reward Pool
50,000 – Marketing,promotions
50,000 – Team
Our Thoughts:
We are excited for Lync's launch, they plan to lock 60% of the capital raised for liquidity which greatly promotes trust, and they also plan to publicize all team wallets and transactions to enhance transparency, which can be verified here.  The team behind Lync are doing a great job in growing and maintaining their community, they are very responsive and  are willing to get feedback from the community to improve their vision. The link presales begins on the 28th September @ 5PM UTC
#DYOR before investing, uniswap coins are high risk/high reward. Some projects never launch, invest at your own risk.
Social Network Links:
Telegram: https://t.me/lyncnetwork
Twitter : https://twitter.com/thelyncnetwork
⭐️ Website: https://lync.network/