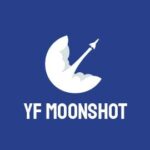 YFmoonShot – Is it another YF clone?
YFmoonShot – Is it another YF clone?

YF Coins, the history

YF coins… a movement that was first initiated by Yearn Finance, the original decentralized ecosystem for various DeFi products, where users can yield farm, earn passive income and generate native governance tokens. The tremendous success of Yearn Finance, lead to the creation of multiple other YF coins with similar properties which were not as successful but still insanely profitable. The latest Uniswap craze lead to the creation of more and more YF clones, where some completely mooned, such as YFBeta for example where it was selling for around 48$/coin in presale and peaked to around 2100$ that is nearly a 45X! However the popularity and profitability of YF Coins made it an attractive zone for scammers to step in. There were multiple YF coins that turned out to be complete scams, with ones not even reaching the Uniswap listing,  where scammers just ran away with the presale funds.
Overview
YFmoonshot or YFMS inherits most properties from the popular YF coins, it aims to bring value, fairness and innovation to yield farming, however a key differentiator is the various burn mechanics built-in that will provide substantial price support in comparison to other tokens, It is a coin that is designed to have 'permabull' fundamentals (hence the name YFmoonshot) by having very attractive tokenomics, and dis-incenitvizing users that unstake by burning 2.5% of their total staked coins, which rewards users that stake for longer periods of time and protects the value of $YFMS. The overall design mechanism of YFMS is made to preserve the value of coin by leveraging buyback and burn functions and preventing massive dumping of tokens onto the market.
Features:
Code is completely open sourced and audited
Permabull fundamentals, the coin has all the moon juice to vastly increase in price value
Professional & active developers
DEV tokens will be locked prior to the presale, to promote trust and avoid any nefarious activity ( a percentage of them will unlock with each month that passe,)
Great Tokenomics
Tokenomics of YFmoonshot:
——————————-
35,000 – Total Supply
——————————–
10,000 – Presale Supply
3,000 – Marketing + Development
≈1,500*= YFMS + 250 ETH – Uniswap Liquidity
20,500 – Liquidity Mining Rewards
$YFMS is the governance token of the platform
Our Thoughts:
We are usually very skeptical when it comes to YF coins due to the immense number of recent rug pulls and scams that occurred in the Uniswap space. However YFmoonshot has really caught our eyes for a multitude of reasons, the project is original with very interesting fundamentals and definitely not a cheap YF copy, the team behind it appears to be very professional, they are putting lots of effort in the development of the project, the code speaks for itself.  Out of all the other legitimate YF coins that got released, YFmoonshot seems to have the most potential. On an another note, the way they designed their website is very creative, by using custom design and a Linux terminal as the general theme.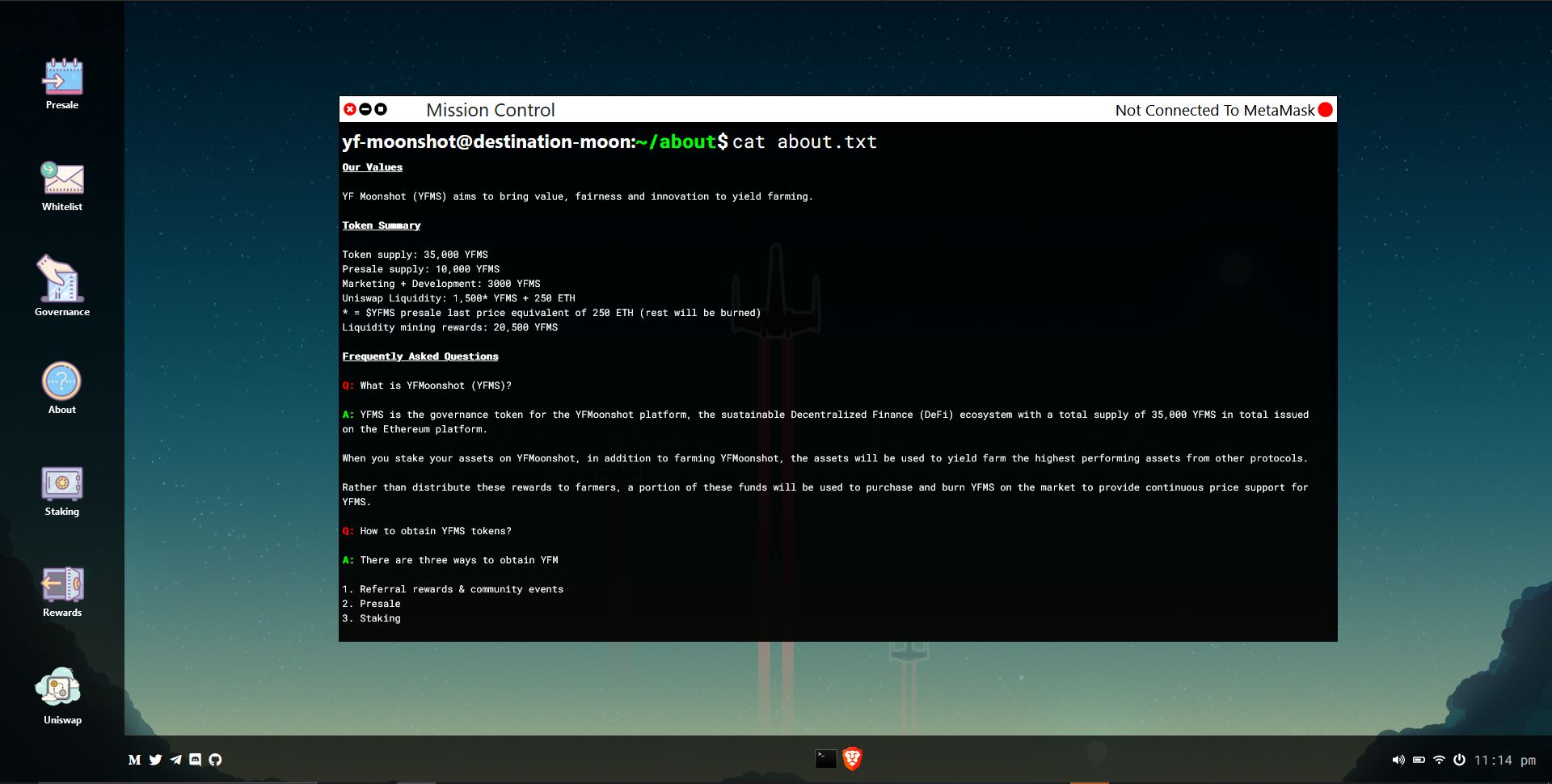 #DYOR before investing, uniswap coins are high risk/high reward. Some projects never launch, invest at your own risk.

Social Network Links:
Telegram: https://t.me/yfmoonshot
Twitter : https://twitter.com/YFMoonshot
⭐️ Website: https://yfmoonshot.com