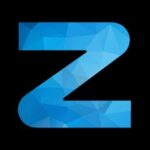 Zeedex Crypto Exchange
Zeedex Crypto – What is Zeedex?



Overview
Zeedex is a brand new decentralized exchange developed by experienced and ambitious players from the cryptocurrency industry. It is an autonomous DEX where users can instantly trade cryptocurrencies without the need of creating any account since deposits and withdrawals are made without any third party intervention, hence greatly enhancing the security of your account and eliminating the risk of identity and information theft.
On Zeedex, you can trade, stake, lend, initiate an IDEO and many more exclusive additions to come in the future.
Features:
Pure DEX

that does not rely on any third party intervention, code is the sole engine behind Zeedex, the platform leverages smart contracts and blockchain technology to operate.

Trading:

Users can trade various cryptocurrency pairs using extremely low trade fees ( with just 0.1%) and gain an additional discount if they hold ZDEX Tokens.

Staking:

Zeedex supports On-Chain staking granting users the power stake their coins in pools, gain voting power and generate rewards.

Lending:

Users can participate in the lending ecosystem, by borrowing or lending coins and generate extra passive income.

IDEO:

Coin Developers and users can participate Initial Decentralized Exchange Offerings which grants both parties a safe and decentralized environment.
Zdex Coin:
Presale has been successfully completed on September 9 2020, around 400 ETH were collected in under 5 minutes! which is quite impressive for a newly launched project.
Tokenomics of Zeedex:
——————————-
10,000,000 – Total Supply
——————————–
2,500,000 – Rewards (Incentives, Staking Rewards, etc)
1,000,000 – Marketing and Growth
2,000,000 – Reserve
1,000,000 – Trade Competitions
1,500,000 – Team  (Team tokens will be locked on a vesting schedule of 4 years, 25% release per year)
2,000,000 – Presale
Holders of ZDEX will benefit from vastly reduced fees and many more perks that will be added in the near future. Since Zeedex has just launched  it is still extremely low-cap and given the historical performance of other DEX or even CEX coins, buying and holding ZDEX coins  for mid-long term period of time might grant a decent return on your investment, especially taking into consideration the bullishness of exchange coins such as BNB, KCS or any other popular exchange tokens, that increased vastly in value. At the moment, you can buy ZDEX coins via Uniswap.
Our Thoughts:
Zeedex.io is an interesting DEX project that has much potential, it aims to be DeFI hub in the cryptocurrency cyberspace. We will be keeping our eyes on this project and track how it will progress in this competitive industry, Zeedex is is still in its very early stages and it is difficult to provide a full analysis, however it is worth noting that it is headed by an ambitious team and it is exciting to see how they will lead and evolve this project.
Social Network Links:
Telegram: https://t.me/zeedexio
Twitter : https://twitter.com/zeedexio
⭐️ Website : https://zeedex.io